I've done it, I'm in!
Well, technically I've been in for two weeks but today is the first day I've had an internet connection so we'll pretend I've only just moved in.
The house is beautiful, and a perfect blank canvas to play with. I've already made loads of changes but we'll get to those later. For now, let's start with the official house tour!
The front door opens straight into the living room,. It's a decent sized room (by UK standards anyway) with a big bay window and a weird empty fireplace.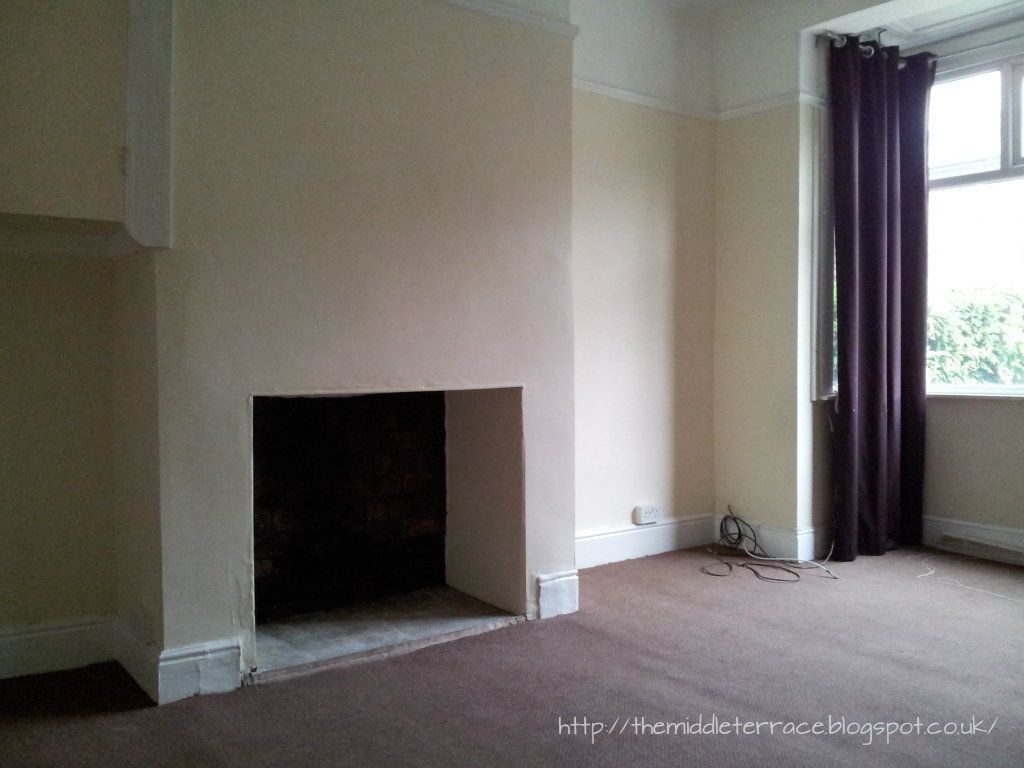 The ceilings in here are crazy tall, and underneath about 8 billion layers of paint are some HUGE ass trim details, the coving in here is massive, and totally under appreciated right now. Even the fugly ceiling light has a purdy ceiling rose. Above the door there's a stained glass transom window. It doesn't open but I've been all up in it's business and I'm guessing it was never meant to, which is a shame but no great problem really. I'd like to point out what my best friend shared with me. The design of this window features a penis. See it? You're welcome.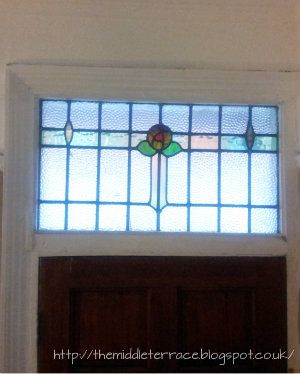 Off the side of the living room is the kitchen, which is ok, in a super brown kinda way. The cupboards have no shelves in them either which is weird and something I'm gonna have to fix sooner rather than later. There's also a door to the cellar in here which is the birthplace of EVERY spider in the world.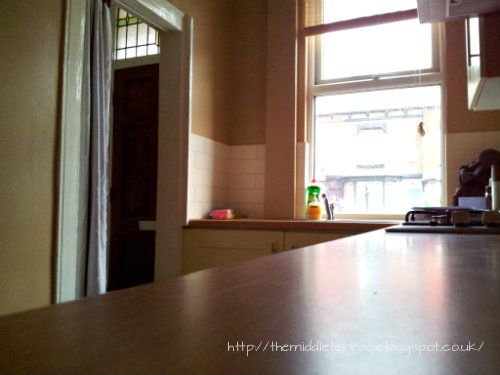 From the living room, we go upstairs to the master bedroom and the bathroom. There aren't any pictures of the bathroom yet because that room needs some serious love before I'm willing to share pictures of it with the internet. The bedroom has some serious potential, it's a tiny bit smaller than the living room and, as is typical with houses of this age, all the pretty trim work from downstairs is non existent. There's skirting made from offcuts and that's it. On the plus side it does have an original cast iron fireplace weirdly off-centred on the chimney breast wall, and a nice big window.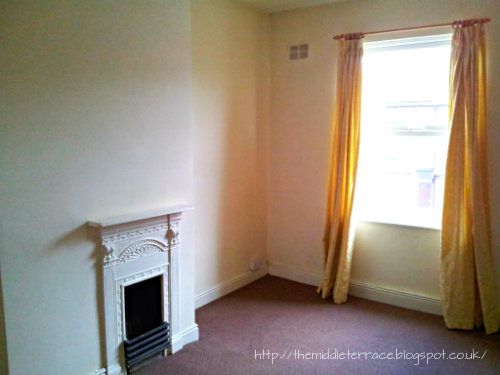 Finally, up another steep and crooked flight of stairs, is the attic bedroom. This room is currently a dumping ground for crap, but one day will be a combination nerd-cave/guest room/office. I admit it has a way to go.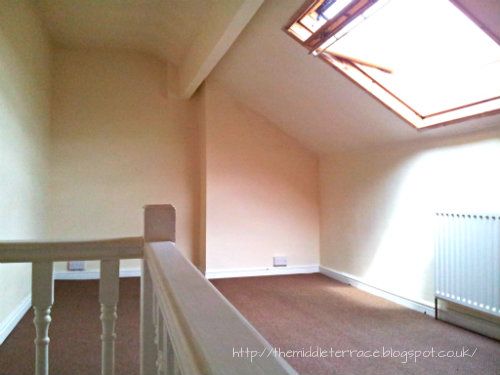 And that's it for now, there's an ever expanding list of things to do and a literal mountain of crap to sort out #hoarder but for now I'm in and I'm happy!
What do you think, are you scared for me yet? Anyone else facing a house as empty as their bank account?